Digital MarketinG
Full Service Digital Marketing
Social Media Marketing Company. Reach over 8 Million People in UAE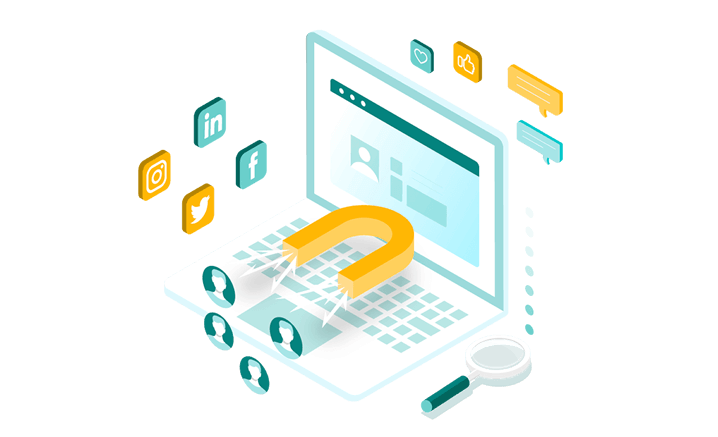 Social Media Marketing Experts!
In today's world, digital Marketing has become an important channel for companies to advertise their product and services. Let us take your social Media ti to the next level.
Social Media Marketing Company. Reach over
8 Million People in U.A.E.
Social Media Marketing Can Improve Your Business
Find your people from the Social Media Crowd
Social Media Marketing is a force which cannot be ignored. Your prospects are on social media to talk with their friends and know about the latest trends. Here are some social media stats.
Facebook crossed 2 billion active users!. Over 8 million people in UAE who are on Facebook.
Twitter usage is very active in UAE & Saudi, specially the Arabic community.
Instagram is now the number 1 social media platform for engagement and stories in UAE
Snapchat has always innovated and the creative content is addictive. It has high usage in UAE
Youtube is the 2nd largest search engine in the world. Youtube is the no 1 way to consume video content in UAE
LinkedIn now has over 4 million active professional accounts in UAE.
Quora Reach engaged and high value audience on quora ads. More people use Quora to find answers
Reddit Advertising is a good option to use. Reddit users are increasing in UAE
Pinterest is a visual paradise. People come here for inspiration and has its own user base.
Tiktok is the new rising social media star in UAE. See short video content and ads in between.
Social Media Channels and messaging apps like WhatsApp, Facebook Messenger, WeChat has been the go to platform for many. People are mobile and online most of the time. UAE has the highest number of smartphones. If you are a company looking to reach more people, investing in Social Media Marketing can bring in great results. Over the recent months, advertising and targeting capabilities have greatly improved which can help you get better ROI be it brand awareness or customer acquisition.
Social Media Marketing Solutions. How it can help your business?
Your prospect is out there using social media channels. To find the right audience can be a challenge if the objectives are not clear. We try to understand your business goals and the requirement before we identify the right social media marketing platform.
Smart targeting options
Reach Audience based on their behavior like website visitors, their online activities, competitor pages they visit, their personal and professional profiles. We help you identify the most relevant audience and show them your ads for lead generation or brand awareness. Advertise to your exact demographic users pays off. Decide what you want them to do after they see your ads.
Social Media Marketing Objectives.
There are many marketing objectives to choose from. Showing your video on Youtube or Facebook & Instagram, for getting likes and followers, getting website traffic and conversions.
Social Media Strategy.
So you want to launch a new product? Make an announcement? Generate Awareness? Get more followers or likes? A great story telling ability which means the ad creatives images and videos goes a long way on social media. In addition, a good landing page which is mobile friendly is an absolute must. In order to track the performance, we ensure that proper tracking and measurement is in place to optimize the marketing campaigns better. Whatever your marketing objectives, we provide you a detailed strategy proposal across social media advertising platforms mainly –\
facebook, Instagram, Twitter, WhatsApp, SnapChat, YouTube and Linkedin.
Social Media Management
Your social media feed needs to be active with relevant messages in form of images or videos. This way customers who are researching online can find that you are an active business. We manage your social media profiles & pages. Example you can generate followers, engagement, and website traffic fast. The formula is simple
More Time / Budget = More effective reach. More Reach = more awareness, traffic & sales.
Our Social Media Marketing Service includes:
A Dedicated Social Media Manager
Developing Social Media Strategy
Help create engaging Ad Creatives
Setting up your Social Media Campaigns
Proper Tracking Codes Implementation
Auditing your website or landing pages
Optimize your campaign as needed
Reporting on the deliverable
No long term contracts and time saving.
Consulting on using the right marketing channel.
and much more…